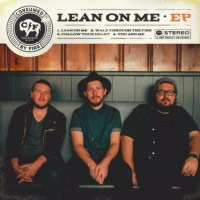 Last year, Inpop Records added a brother trio to its roster, otherwise known as Consumed By Fire and on November 13, they will unveil a new EP titled Lean On Me. The EP includes four songs that will also be featured on their forthcoming full-length album, tentatively titled Giving Over that is set to release in spring of 2016.
Made up of Josh, Jordan and Caleb Ward, the siblings recorded the project in Atlanta with producer Scotty Wilbanks. Together, they produced countless tracks, 11 of which will be featured on the upcoming album. See Lean On Me EP track listing below.
With a sound that has been described as Coldplay meets needtobreathe, Consumed By Fire draws from their diverse musical influencers to reveal a soulful rock sound that stands out among the crowd.
The band's current single, "Lean On Me" is continuing to impact radio far and wide and has already been added to over 25 stations including Air1. "Lean On Me" is the follow up single to "Walk Through the Fire," which quickly became a fan and radio favorite when heard on the film's "Four Blood Moons" soundtrack earlier this year.
For more information on Consumed By Fire, please go to www.cbfmusic.com and www.inpoprecords.com.
Track Listing for Lean On Me:
Lean On Me
Follow Your Heart
Walk Through The Fire
You and Me
Do you like this post?
---